Meet The One World Rug Care Team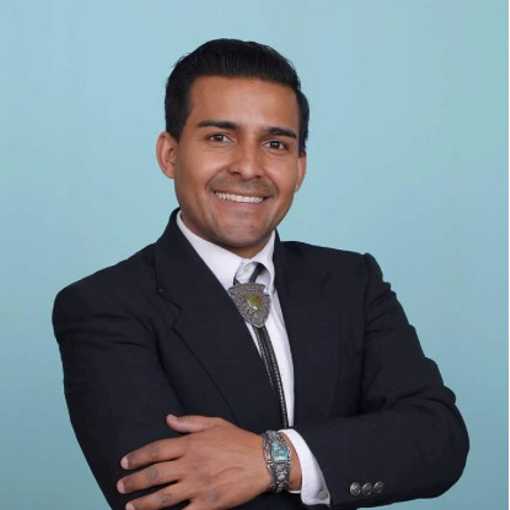 Michael Rose is the President/ CEO of One World Rug Care.
His passion for the art began as a child growing up in his father's facility in Palm Desert, California. He seeks to educate the community about the profound world of rugs and has trained extensively in the preservation and care of the art form with the Nation's Finest Cleaners.
Outside of work, Michael has lots of things he loves doing. This was a difficult question for him to only pick a few. He's an avid golfer as he had spent 6 years in the PGA, spending time at his farm and BNB in Hawaii, advancing his education in many realms, but most off all he is a family man. Michael absolutely adores his three beautiful children and lovely wife. 
Favorite food: Thai Curries
Favorite rug: The Pazryk because it's the oldest surviving hand knotted rug in existence. Remnants dating back to 7th century BC or earlier were found in Armenia and some found in 3rd to the 5th century BC within Siberian Ice Tombs. The history and provenance is mind-blowing considering the technicality of making a rug today much less thousands of years ago. What an amazing world of rugs and textiles!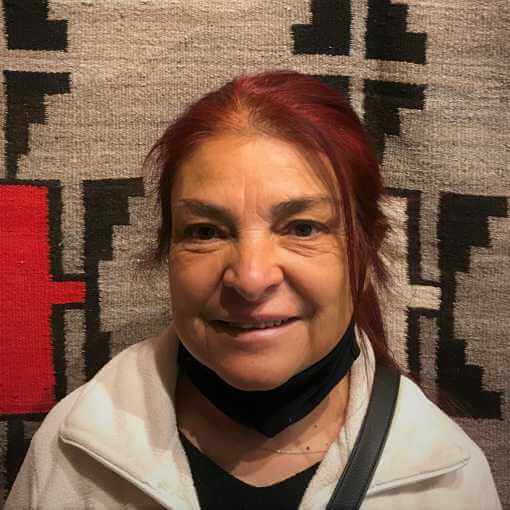 Linda Rose is our Lead Inspection Technician, Interior Decorator, and most importantly Quality Control Manager.
She enjoys working here because she gets to spend time working with her family and doing what she loves.
Linda is the glue that keeps the cleaning facility smiling and making sure clients do the same when they see their rugs complete. She wants to be an example and role model to her kids and the following generations to come. She sets goals and runs for them. Outside of work she enjoys listening to all kinds of music and spending time with family.
Favorite food: Fish, especially salmon + pesto noodles.
Favorite rug: Bijar rugs made of silk and wool. They are the iron rugs of Iran. They are so unique! The designs are embellished with Herati (oarfish) motifs. They are rare and each one is a masterpiece.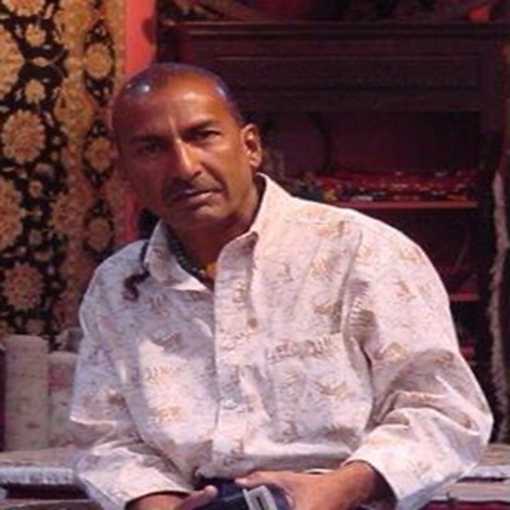 Sohail Mull is Lead Plant Manager. Sohail boasts more than 35 years of experience in the sales, cleaning, and restoration business. He is incredibly knowledgeable. He is definitely our go to for any and all rug questions. He is Michael's father. Huge Passion for Rugs, especially the stories that they all hold individually.
"Build and grow something like a fruit tree from a seed, therefore, many generations will succeed. As many of you might remember! From our most humble beginnings; Goat Farm & Chickens… Thank you to all of our loyal clients for the years of success."
When Sohail is not in the shop, he enjoys cooking, long drives, and riding his motorcycle.
Favorite food: Ground beef enchiladas with green chile.
Favorite rug: That's tough. Tribal rugs and textiles. In reality, old trapings include camel/ donkey bags. These items served a specific purpose in the tribe and that is the very foundation of the beginning when we look at the history. Too many good ones to pick one.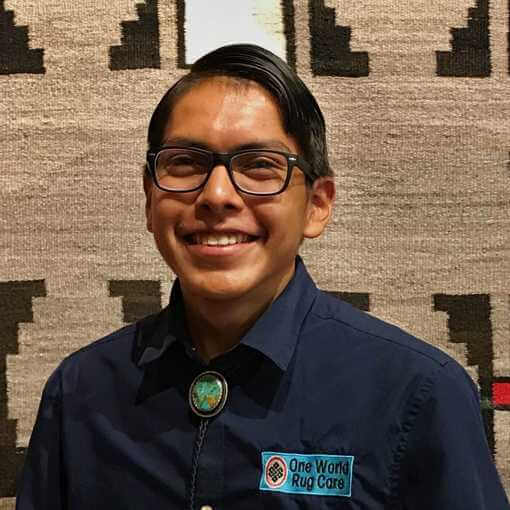 Shaundie Bahe is a Technician Assistant.
He enjoys working with One World because he enjoys seeing tribal rugs and meeting new individuals. His favorite things to do outside of work are to listen to music, going to the park, and eating out. He loves Kurt Cobain and Siouxsie Sioux.
Favorite food: I love pizza.
Favorite rug: I really love original navajo rugs.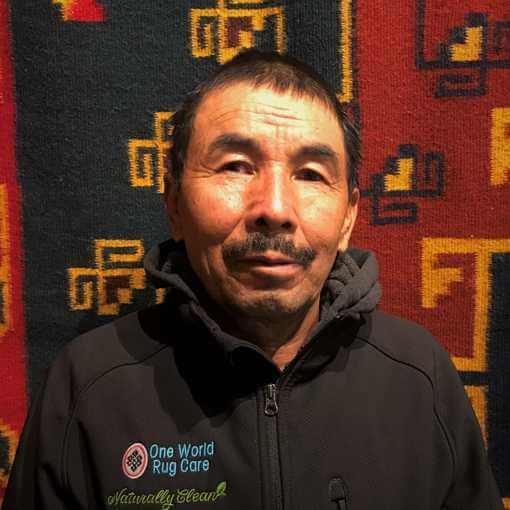 Esmatullah Hussaini is our Lead Cleaning Technician from Afghanistan.
Everyone calls him Chacha which means "uncle". He really loves achieving the highest level of clean with all rugs. He enjoys being in the wash plant preparing rugs to be cleaned and making sure everything moves like a well-oiled machine. His favorite things to do outside of work are cooking, sleeping, family, and relaxing.
Favorite food: Kabuli Palaw (variety of pilaf made in Afghanistan and other Central Asian countries. It consists of steamed rice mixed with raisins, carrots, and beef or lamb.)
Favorite rug: Turkman Rugs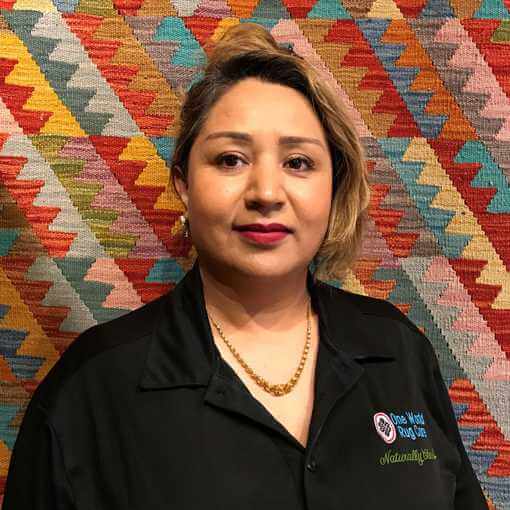 Sakinah Houssani is a Repair Technician from Afghanistan.
She loves working for the family and enjoys fixing rugs to give them new life. When she is not at work, she likes to maintain her home, cook, clean, and listen to music. She likes to watch TV to practice her english.
Favorite food: Chicken Kabobs and Bolani ( Bolani, also called Periki is a stuffed flat-bread from Afghanistan, baked or fried with a filling. It has a thin crust and can be stuffed with a variety of ingredients, such as potatoes or leeks but also graced pumpkin, chives, raisins, red lentils or with minced meat.)
Favorite rug: All rugs are good!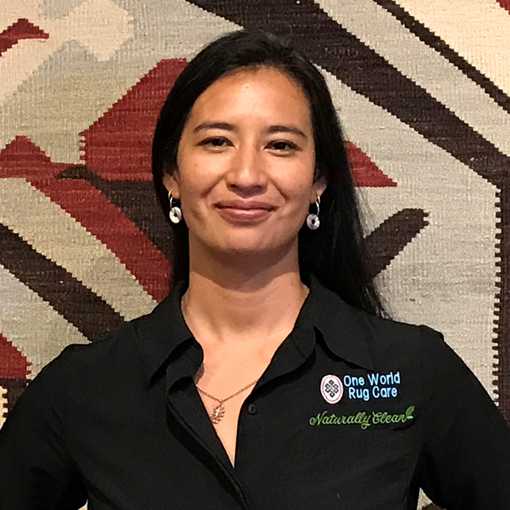 Lisa Foreman (Filipino, Shawnee, & Scott-Irish) is a Managing Member of One World Rug Care.
She admires the passion, purpose, and growth of the company. Lisa loves manifesting professional and personal goals.
She is a proud momma of three and enjoys spending time with loved ones, exercising, travelling, and eating wholesome meals. Lisa enjoys empowering the next generations for continued health and success.

Favorite food: Nourishing Ayurvedic recipes especially for moms after childbirth

Favorite rug: Pictorials like the one I walked down the aisle on. I also love prayer rugs. Real silk too
Visit Our Shop
2100 Osuna Rd NE, Albuquerque, NM 87113
Email Us
oneworldrugcare@gmail.com