Mastering The Art Of Professional Rug Care
One World Rug Care Services
One World Rug Care provides a full line of professional, specialized rug care services to help you keep your treasured rugs looking their very best for generations to come. Here are just a few of the services we offer…
One World Rug Care Services
One World Rug Care provides a full line of professional, specialized rug care services to help you keep your treasured rugs looking their very best for generations to come. Here are just a few of the services we offer…
Our goal is to provide the most complete, safe, and advanced rug care possible. Beyond cleaning, our line of services includes expert hand repairs, color correction and over-dying, custom-made rug hanging racks, and eco-friendly rug pads – to name only a few! We joyfully go the extra mile to ensure complete customer satisfaction.
Our vision is to raise the integrity of the health in your home by refusing to clean your rugs in a communal wash-pit or automated wash system. We care for your rugs one at a time to prevent the risk of any dirty water cross-contamination from other rugs, never having to resort to using harsh chemicals, like dichlor or bleach, to sanitize our water. Your rugs are handled safely, and are treated with respect. 
Our dream is to lessen our ecological footprint by keeping as many rugs from the landfill as we can through our rug donation center, sourcing products for our showroom from seven different Fairtrade organizations, and by committing ourselves to using green cleaning products.
Our customers enjoy free pick up & delivery in Albuquerque, Santa Fe, Taos, Corrales, Rio Rancho, Placitas, Farmington, Durango, CO, and Pagosa Springs, CO.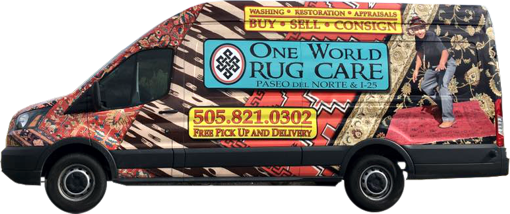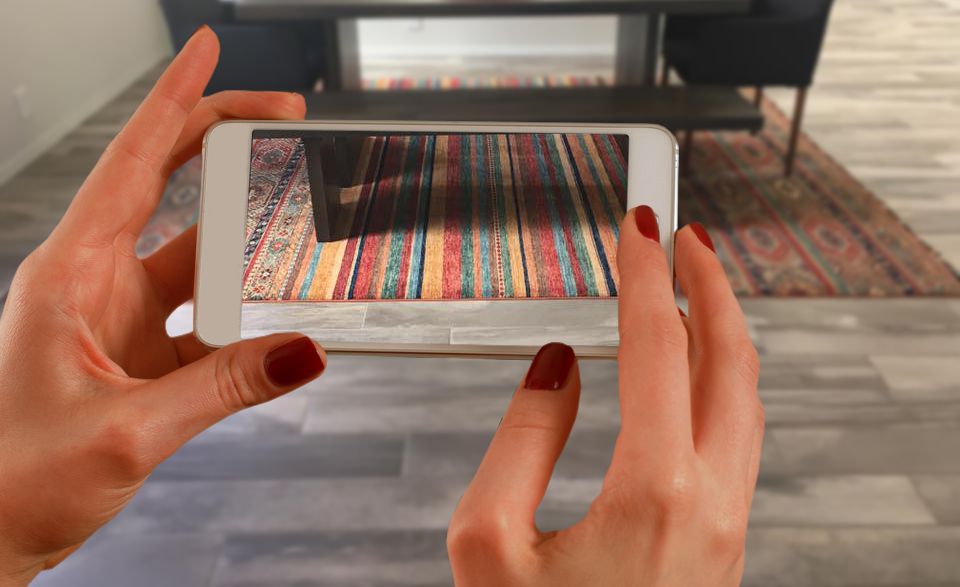 Request an estimate from your smartphone
At One World Rug Care we make it as easy as possible for you to receive an estimate for our rug care services. Click below to learn how you can use your smartphone to submit images of your rug and receive a FREE estimate.
If you have any rug care questions, would like to schedule a pick-up or delivery, or have questions about our showroom inventory, the friendly and knowledgeable staff at One World Rug Care is here to assist you!
Visit Our Shop
2100 Osuna Rd NE, Suite 300
Albuquerque, NM 87113
Email Us
oneworldrugcare@gmail.com
Committed to Providing Excellent Care & Service 
We are active members of the Academy of Oriental rugs, and we have earned our reputation as professionals in our area of expertise, even to the extent that we are called upon to train other professionals.
Our cleaning technicians are thoroughly trained to identify unique characteristics to custom clean your rug or textile according to our standards of excellence. Our skilled rug repair specialists are attentive to the detailed mending needs of your rug.